One of the reasons that GTFS is great is that it makes it easier for tourists.  This is one of the "soft" passenger GTFS benefits.
Before GTFS, when tourists visited a new city, if they wanted to use public transport they would need to learn how to use the cities public transport website, app or paper based schedules.  Each cities information was displayed differently, so even if they were regular public transport users at home, they still had a learning challenge when they went somewhere new.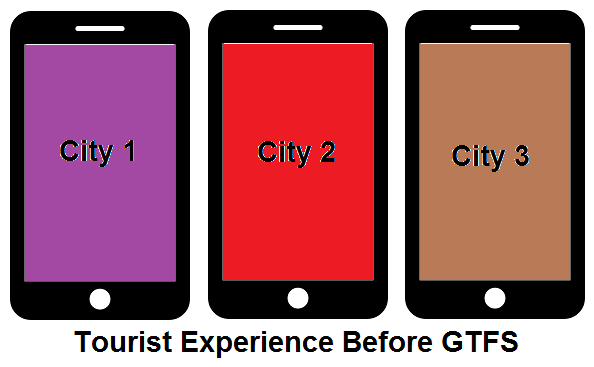 After GTFS is made available for a city, it means that tourists can use their preferred journey planner (e.g. Google Maps, Rome2Rio, etc.) to see the cities local information.  Now the tourists can focus on navigating their way around the city instead of learning how to navigate their way around the website, app or paper schedules.  An additional benefit, is that a number of these GTFS journey planners are multi-lingual, meaning that now the city is far more friendly to tourists whose primary language is different to the primary language of the city.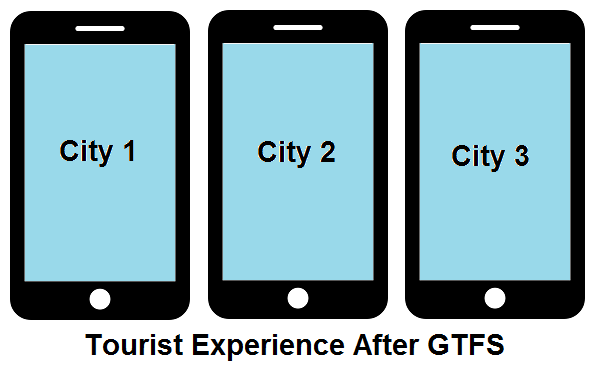 Of course, some may say that it makes cities less unique, however GTFS gives smaller cities the ability to present themselves in a way that their budget would never normally stretch to, and less face it.. not many people travel with the aim of experiencing/coming to grips with a cities public transport website/app.
So in summary, one of the GTFS benefits is that it's a great way for making your city friendlier for tourists.  And for tourists, the benefit is they now can explore so many more places with a sense of confidence that they will get where they want to go, knowing when they have to leave and when they will arrive.
Happy travelling!