If your tour involves travelling with multiple pick-ups and drop-offs, then you should have a look at AddTransit's online tour reservation software.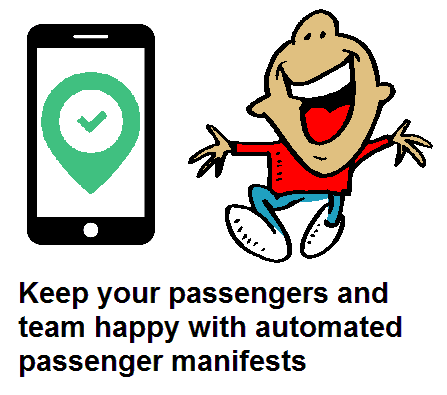 We know that when running a tourism operation that has multiple pick-ups from different locations, that it is important to obtain this pick-up information at the time of booking.  If you don't have a online tour reservation software or system that captures this information automatically, then you'll to collect and compile this list manually later.. and you've got better things to do.
AddTransit gives you the ability to create an on-boarding manifest, understand capacity, forecast potential delays, and at the end of the tour know who needs to depart at each location.
You don't want passengers missing their pick-up or at the end of a great tour, finding that sleeping passenger has missed their stop!
Have a good day.