AddTransit makes it easy to sell shuttle bus tickets online.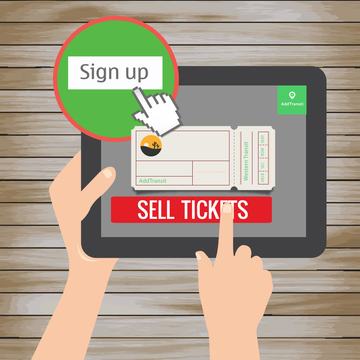 All you need to do is signup, and then enter your schedule, route, fares and payment information.
We'll then give you a small snippet of code to add to your website.  Once you've added the code and it is live, you are done!
Passengers can purchase tickets via your website, or via our apps.  Alternatively, we can provide you with an app that has your own branding.
Our online ticketing  system allows you to monitor past sales and future reservations 24×7.
And as passengers board you can verify they hold a valid ticket.
Join now and sell shuttle bus tickets online today!